I cannot add my bank account/credit card information, or the payment buttons aren't working. What's happening?
AdvicePay knows this can be frustrating! Here are some pointers that may help:
1. If Concordia has requested to be paid only via a checking account (ACH), you will not see an option to add your credit card. (The reverse is true if they've chosen only to be paid via credit card.) If you need to pay another way, you can reach out to your advisor!
2. If you are trying to automatically link your bank account via AdvicePay's Plaid integration and you're receiving an error message, there could be an issue on your bank's end or with your online banking login information. To continue with your payment, click the Enter details manually button instead — you'll then have the ability to add your bank using your account and routing numbers!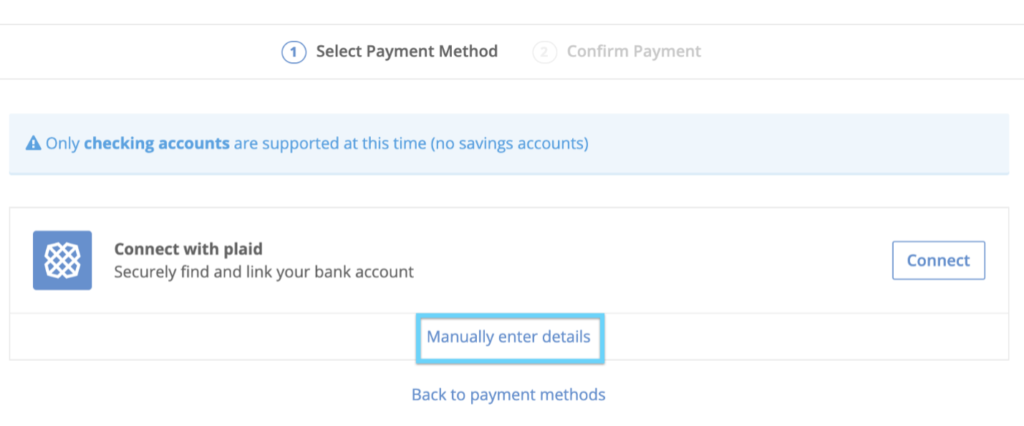 3. Other times when issues happen that feel "glitchy," it can be solved by updating your browser to its most current version or trying a different browser altogether. When you're ready to try again, we work well on most popular browsers — and we work best on Google Chrome or Firefox! Please be sure your Javascript settings are enabled.
If the above tips don't fix your specific problem, please don't hesitate to drop AdvicePay a note at support@advicepay.com. Their team is happy to dig in and help you out! ?